A Beautiful Disguise by Roseanna White: My Review
Roseanna White has started a new series, which is always cause for celebration in my world! I love her world building and the characters she creates, but most of all, I love the way she weaves faith into her stories. Her new book, A Beautiful Disguise, is no exception and should definitely be added to your TBR pile!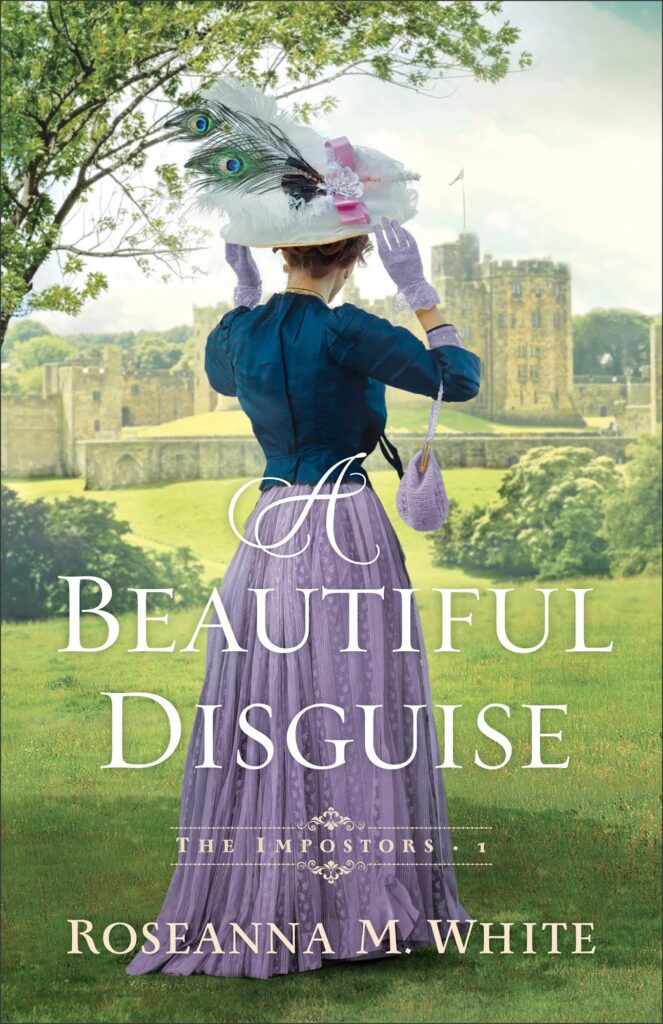 Here's the synopsis from Amazon:
In Edwardian London, not all that glitters is gold as a lady and an intelligence officer's secret mission take them from the city's dazzling ballrooms to its covert intelligence offices.

Sir Merritt Livingstone has spent a decade serving the monarch in the field, but when pneumonia lands him behind a desk in the War Office Intelligence Division just as they're creating a new secret intelligence branch, he's intent on showing his worth. He suspects an aristocrat of leaking information to Germany as tensions mount between the two countries, but he needs someone to help him prove it, so he turns to The Imposters, Ltd. No one knows who they are, but their results are beyond compare.
Left with an estate on the brink of bankruptcy after their father's death, Lady Marigold Fairfax and her brother open a private investigation firm for the elite to spy on the elite. Dubbed The Imposters, Ltd., their anonymous group soon becomes the go-to for the crème of society who want answers delivered surreptitiously. But the many secrets Marigold learns about her peers pale in comparison to her shock when she and her brother are hired to investigate her best friend's father as a potential traitor.
Lady Marigold is determined to discover the truth for her friend's sake, and she's more determined still to keep her heart from getting involved with this enigmatic new client . . . who can't possibly be as noble as he seems.
Mommynificent's Review
What a fun new series from an already favorite author! This is truly a unique premise that was positively delightful in every way. I loved the unique and sometimes eccentric characters, the settings, the mystery, just everything! I think my favorite thing is that the main characters really thought things through and acted logically and kindly, even in their growing relationship with one another. Where so, so many other stories would have gone the easy way and had the primary conflict in the book be the secrets between them, I just loved that the characters handled things like mature adults, thought before they reacted, talked things out, and were just all-around good role models for how to handle difficult things in a relationship! This story was nuanced and just so, so good.
Book 2 is set up almost too well as I'm rather miffed to have to wait for it. 🙂 So very ready for more of these delightful Imposters!
I received a complimentary electronic copy of this book from NetGalley.